People search for an effective and long-lasting way to combat the signs of aging without surgery. By using radiofrequency energy, skin is heated to stimulate and re-build your body's own collagen naturally. Let ThermiTight® help you look as young as you feel.  By using radiofrequency energy and a small temperature-controlled probe, your provider will gently heat targeted tissues until the desired endpoint is achieved.
Single Treatment
Manageable downtime
No surgical scarring
For all skin types and tones
Drag the arrow to the left to see the after image and to the right to see the before image.
Before
After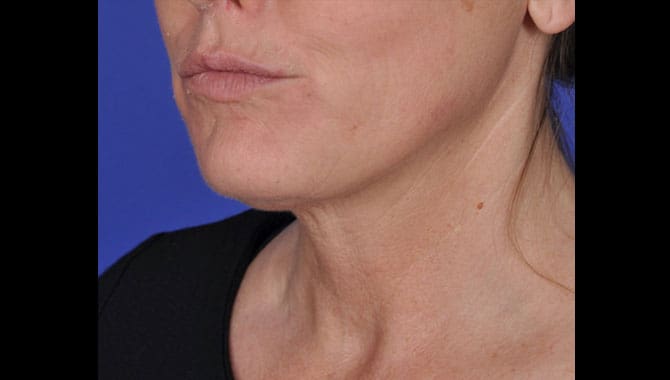 Important Safety Considerations
Thermi® radiofrequency products should not be used on patients who are pregnant, have a fever or skin infection in or around the area of application. Expected procedure side effects may include transient pain in procedure area, erythema and edema.