True Temperature-Controlled Radiofrequency
Leverage the science of heat and the beauty of control to bring out the best in your patients and practice with new ARVATITM, powered by Thermi®.  With its EPIC TechnologyTM, ARVATI offers: emission of continuous radiofrequency waves, powerful RF with an enhanced 50-watt capacity system, intelligent software with electrode recognition, and a control algorithm, offering the speed you want and the control you need for various modalities (ThermiTight®, ThermiRase®, ThermiSmooth® Face, and ThermiVa®).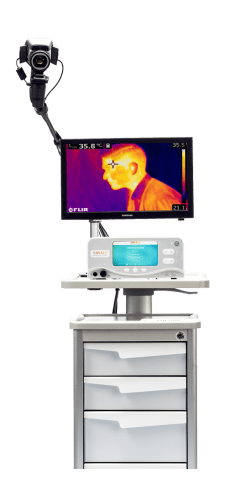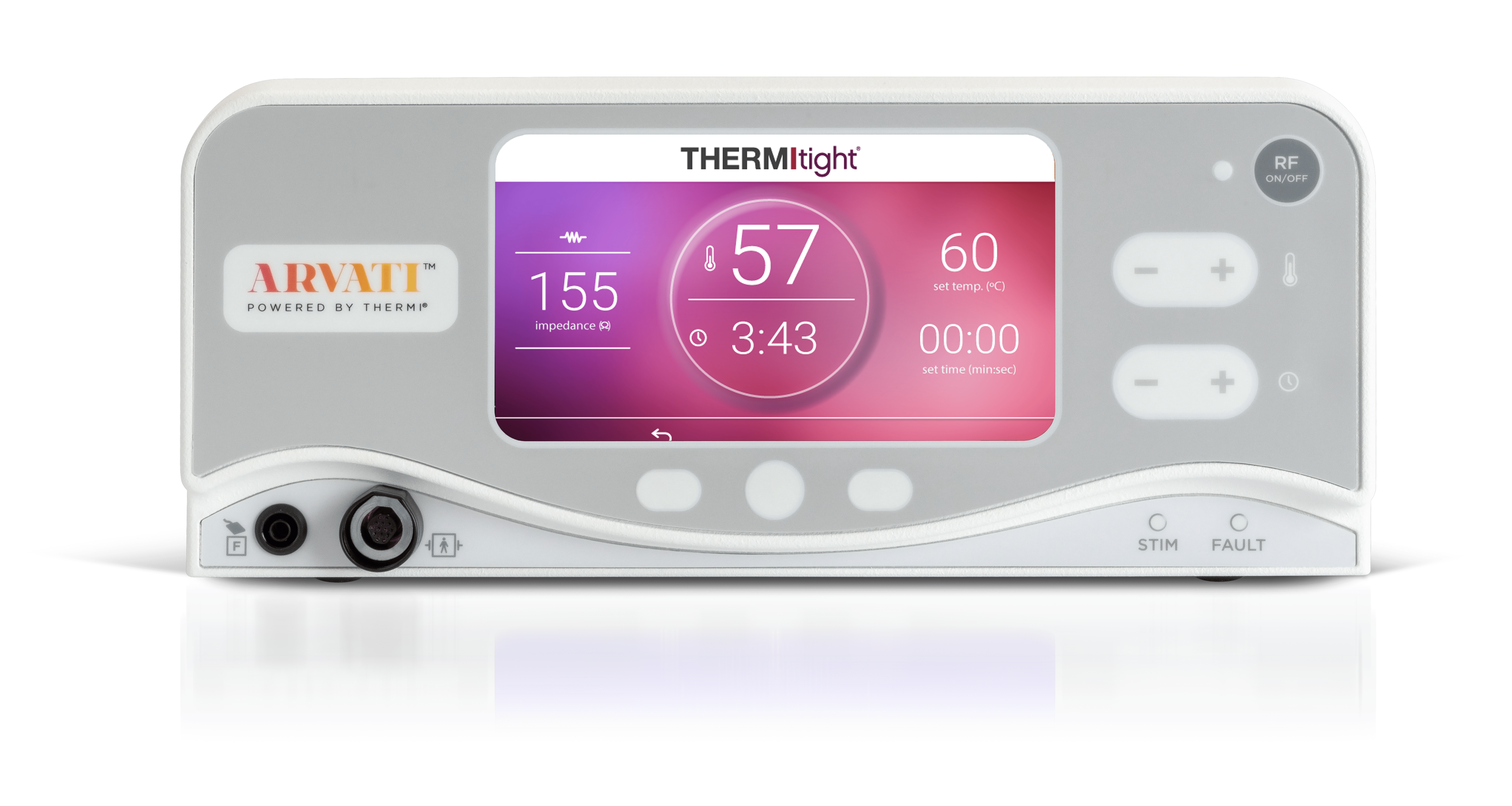 Strut your stuff with ARVATI's EPIC Technology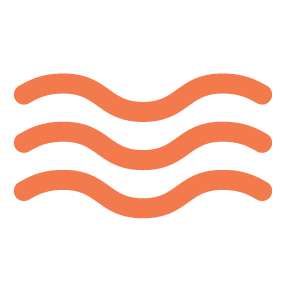 Emission of continuous wave
Optimized RF delivery provides consistent RF dosage and keeps you in control throughout the treatment.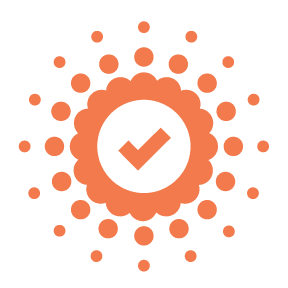 Enhanced 50-watt capacity maximizes the power to efficiently treat all body areas and helps you ramp up to the desired temperature 63% faster. (Data on file)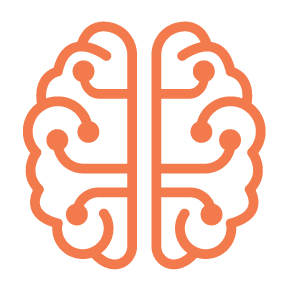 Real-time temperature monitoring for real-world results.
A two-phased approach algorithm maintains a consistent temperature throughout the treatment for all modalities.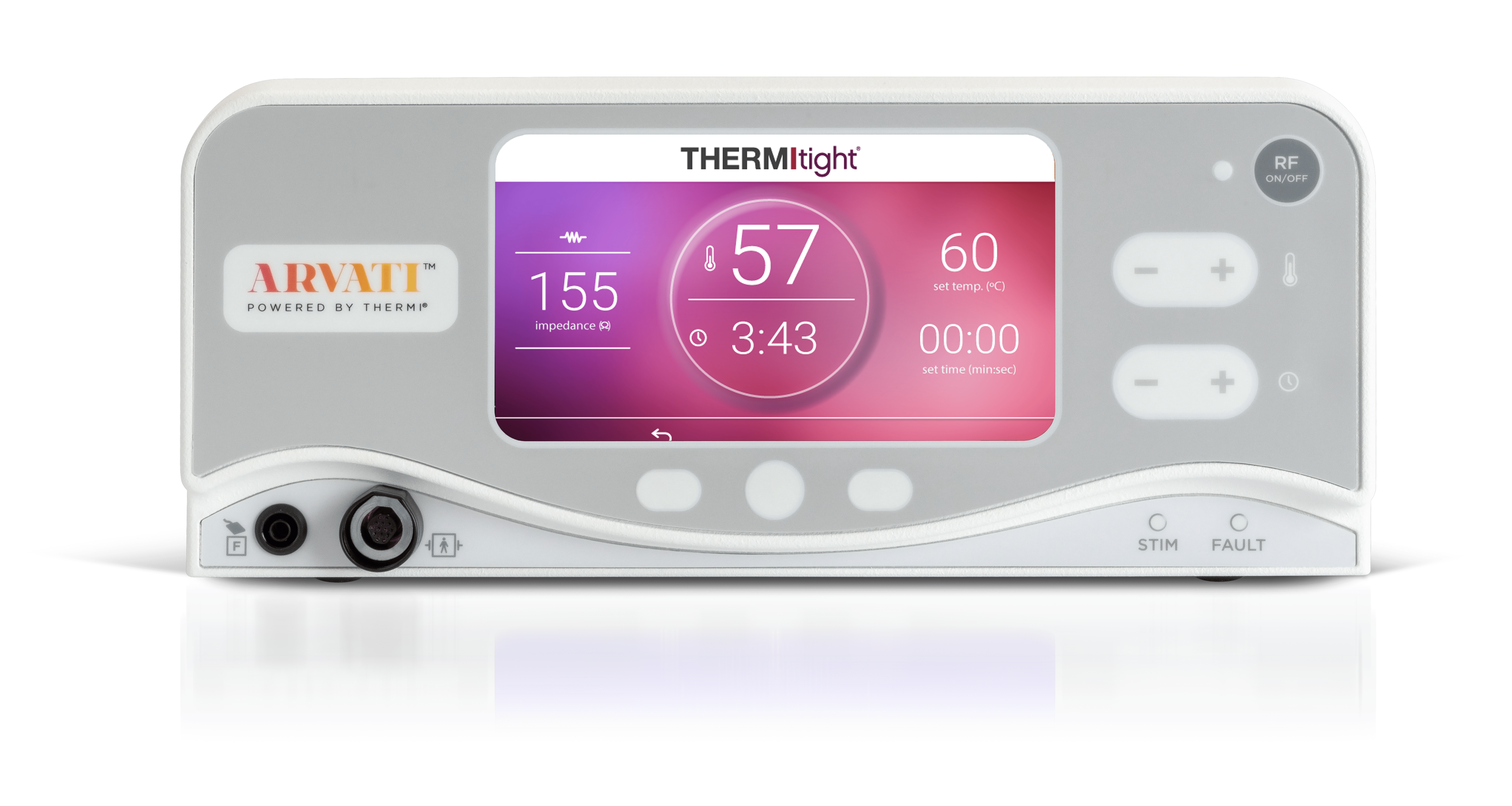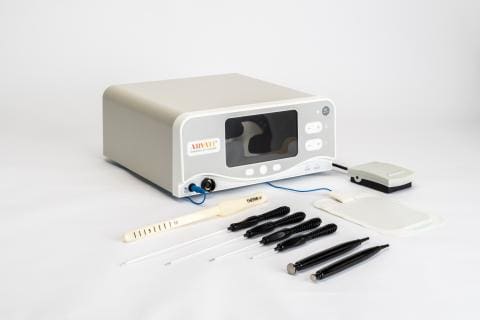 | | |
| --- | --- |
| Input Power | 100 – 240V ± 10%, 50/60 Hz |
| Output Power | 50 watts (maximum) 100 – 400Ω; 0-10 volts, in Stimulate Mode; 0-50 watts, in Denervation Mode |
| Maximum Output Voltage | 140Vrms |
| Operating Frequency | 460 kHz (±10%) |
| Power Delivery Modes | Stimulate, RF |
| Set Temperature Range | 35-90°C; (+/- 3°C) this range varies for each Power Delivery Mode |
| Dimensions | 5.9″ H x 12.9″W x  12.7″D |
| Weight | 15.8 lbs |
Ready to Talk? We'll Call You